Hands-On Experience Makes a Difference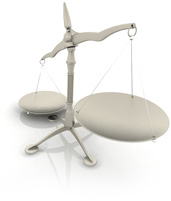 At Muller & Mannix, our lawyers understand first-hand what is involved in fighting for the rights and interests of our individual, family and business clients. Our firm maintains a demonstrated ability to pursue real solutions to complex legal matters at every level and across a broad range of areas of legal practice, including personal injury, estate planning, residential and commercial real estate and business formation. Our law firm is one of the few firms in the nation to represent client before the Vaccine Compensation Board.
The law firm of Muller & Mannix, PLLC. has, through a series of mergers and new partnerships, been representing clients before all of the Courts of the State of New York since 1977. Originally known as "Carusone & Muller", our law firm was originally located at 12 E. Washington Street in the City of Glens Falls, New York. In 1991, the law firm constructed a new, state of the art, facility which was specially designed as a law office situated at 257 Bay Road, Glens Falls, New York, with the look and feel of a warm colonial home. We now make our home in the former "Joseph's Resturant" building at 264 Warren Street, Suite J, Glens Falls, New York.
Originally, our offices were comprised of attorneys, Michael J. Muller and Robert J. Muller, who is now a New York State Supreme Court Justice. In 2000, our law firm was joined by attorney Daniel J. Mannix. Presently, the staff consists of two full time attorneys, each licensed in all of the courts of the State of New York with admission to federal courts, including practice before the Federal Court of Claims. Our secretarial and legal administration staff represents a solid and consistent base and has more than forty years of cumulative law office, secretarial and administrative experience. Our lawyers and the support staff are able to provide the highest rated legal services in prompt and timely fashion for a wide range of client needs by extensive utilization of modern computer software, computerized legal research, updated computer hardware, electronic filing, e-mail and internet communications.
At Muller & Mannix, PLLC, the difference is our commitment to our clients. Our clients come to our office based on referrals from friends, family, other attorneys and even judges. Many of our clients have been working with us on their various legal needs for years. We work so closely with our clients that they soon become more than just clients. They are like family to us. And for family, you are willing to go the extra mile, work the extra hours, research those extra cases, rules and statutes to obtain the best result possible.
Major credit cards are accepted and payment plans may be available in some cases. All personal injury, medical malpractice and wrongful death cases are billed on a contingent basis. This means there are no up-front legal fees or costs to pay until we obtain a financial settlement or jury award in your case.
To discuss with an experienced trial lawyer, please contact our office in Glens Falls today to schedule a consultation and case evaluation.